At some point, you're going to have to find a gift for a woman in your life who may not want much. Finding the right gift for the woman who wants nothing can be a challenge, but here's a few unique gift ideas to help find that perfect gift idea for her.
Patchology Down To Mask DIY Spa Kit
Spa kits are relaxing gift so if you're buying for someone that needs to take a minute for themselves, this gift would help.
S'well Water Bottle
Updating a water bottle is something everyone should have. The S'well line of water bottles has so many styles that you can certainly find a gift here to match her style.
Champagne Gift Set
This is certainly a unique gift idea for her, but if she likes her champagne then she may love this gift set.
Outdoor Voices Leggings
Pants with a cause. Support a company supporting women so even if she has everyday yoga pants, these give her a different reason to like wearing them. More styles here.
Outdoor Voices Cloudknit Hoodie
If she likes her lounge wear, here's a great option from a great company. Pairs well with leggings from Outdoor Voices as well.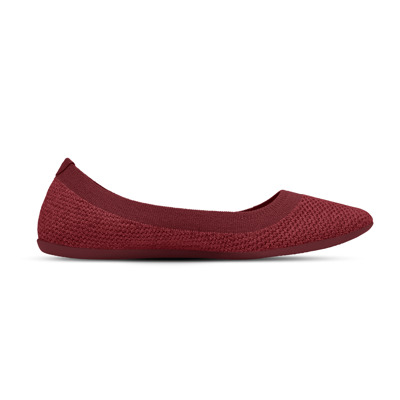 Allbirds Clay Tree Breezer
Allbirds are hailed as some of the most comfortable shoes around so if she walks a fair amount these could be a creative option she may not have considered for herself. More styles on their website.
Winesociety Gift Pack
Try a new wine in a new way…from a can. It's a premium wine that you can customize to create a personalized gift set for her. One time or as a subscription so take your pick.
Mason Jar Gift Set
Mason jars are a creative item whether for serving cocktails or growing herbs, it's a versatile and stylish gift idea for the woman that has everything.
Weighted Blanket
Weighted blankets are supposedly good for helping sleep better so if she's busy or stressed out this may be the gift idea for her.
Weekender Bag
A new bag might help encourage some travel or pair it with the gift of a weekend away. Pair it with a new toiletry bag.
Erno Laszlo The Ultimate Lift Firmarine Starter Skin Kit
Skin care products can be a great gift. She may have her go-to products, but mixing it up can often be the perfect gift idea.
T3 Micro – Cura Hair Dryer
Upgrade her hair dryer to a professional hair dryer. She's probably using the same hair dryer she's had forever anyway so upgrade it for her.
Floral Air Diffuser
Air diffusers are an easy gift idea for the woman who wants nothing. There's always a place to put something like this.
Dearfoam Foam Slippers
For woman that's always cold, a pair slippers for lounging around at home might be exactly what the woman who wants nothing needs.
Shop Now
Naturopathica Soothing Balance Fortified Honey
For the tea drinker in your life, this specialized honey can help take her tea up a notch.
Funny Dish Towel
Inject a little humor into her kitchen when all else fails. This artist has a few other funny dish towels to choose from if mushrooms aren't her thing.
Personalized Stationary 
This would be a personalized gift she might enjoy. This could be a pad of paper or custom thank you notes.
Essential Oils and Diffuser
Essential oils might be something she hasn't tried yet so when you need a gift for the woman who wants nothing, this might be something she uses for quite some time.